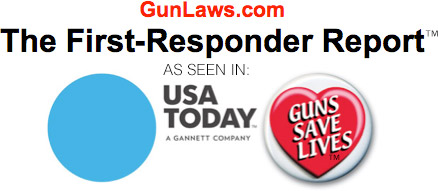 ABOUT US (Short version)
Gun rights or gun control, it's all about the gun laws,
and that's what we publish—in plain English and word-for-word.
State firearm laws, federal firearm laws, gun laws for traveling,
you'll find it here at gunlaws.com, on the web since 1995.

Our free National Directory links you directly to the statutes
for all 50 states, CCW laws, Federal firearm statutes,
and national resources in the courts and bureaucracies.
Gun politics, gun-rights activism, the firearm policy issues
important to America are the heart of this website. Gun safety,
self-defense issues, armed tactics and strategy,
even police guides for the public are found here.
Alan Korwin, a prolific writer and leading expert in U.S. gun law
runs the company, and has written or co-written eight of the books
we carry. His articles, position papers and essays, which are
posted all over the web, start and are archived here.

Bloomfield Press, the largest producer and distributor of
gun-law books in the country, based in Scottsdale, Arizona,
runs gunlaws.com.
Full details about Bloomfield Press